Badgers football coach Luke Fickell wasn't interested in trading verbal barbs with his new rival.
Minnesota coach PJ Fleck told reporters during his national signing day news conference Wednesday that the University of Wisconsin staff had recruited negatively against the Gophers in an attempt to flip three-star defensive lineman Martin Owusu.
Former Wisconsin quarterback Graham Mertz transferring to Florida, per report
"Wisconsin even came in and tried to flip him early — he showed me all the text messages of them doing everything they can to negative recruit, negative recruit, negative recruit to flip us," Fleck said. "It didn't work; we axed it.
"That's what's great, you get to see all the text messages. That's the best part of negative recruiting, you get to see all these grown men negative recruit in text messages. It's beautiful. I appreciate everybody sharing those with us because we don't negatively recruit."
Fickell, who spoke with reporters about two hours after Fleck, said he doesn't negatively recruit.
The challenges Wisconsin football faces preparing for Oklahoma State
"I know nothing about (that)," Fickell said. "I won't negatively recruit. I'm not saying that somebody didn't call, I know maybe (we) reached out to somebody. But I wouldn't think that we would have said anything negative about a guy going anywhere. And we've got plenty of positive things to say about what it is we do.
"Some people say, 'Well, that's recruiting.' I don't think that's recruiting. We got enough good things to say about the program here and the things that we want to do and where we're headed to worry about saying anything negative about anybody else. So I don't get involved in a lot of the negative recruiting stuff. Whether people say it about us or they say we say it about them. Really focus on the things that we do and the positive things that we've got going for us."
Owusu — a Prior Lake, Minnesota, native — tweeted Tuesday that he'd received a scholarship offer from UW but soon deleted that tweet and reaffirmed his commitment to the Gophers.
See who's in Wisconsin football's 2023 recruiting class
Tyler Jansey — Batavia (Illinois)
Consensus three-star linebacker Tyler Jansey became the first member of the Badgers' 2023 recruiting class when he announced his commitment on Jan. 28.
The 6-foot-1, 225-pound inside linebacker ranks as the 10th-best player in his class in Illinois, per Rivals. He had 36 tackles and 5½ sacks in a six-game season as a sophomore and followed that up with 88 tackles and 16 tackles for loss in 11 games as a junior, according to MaxPreps. Jansey chose UW over offers from Eastern Illinois, Eastern Michigan, Toledo, Miami (Ohio) and others.
BadgerExtra exclusive: What Tyler Jansey can bring to the Badgers' ILB room
James Durand — Basha (Arizona)
James Durand became the first offensive lineman in the 2023 class when he committed on May 6.
The Chandler, Arizona, product is a 6-foot-6, 285-pound tackle/guard who had a number of offers. Arizona, BYU, California, Colorado, Indiana, Iowa State, Oregon State and Utah were among his suitors. Durand visited UW in late March and received his offer that weekend.
Durand has quick feet and good balance, which allows him to wall off defenders in pass blocks.
Justin 'JT' Taylor — Nazareth Academy (Illinois)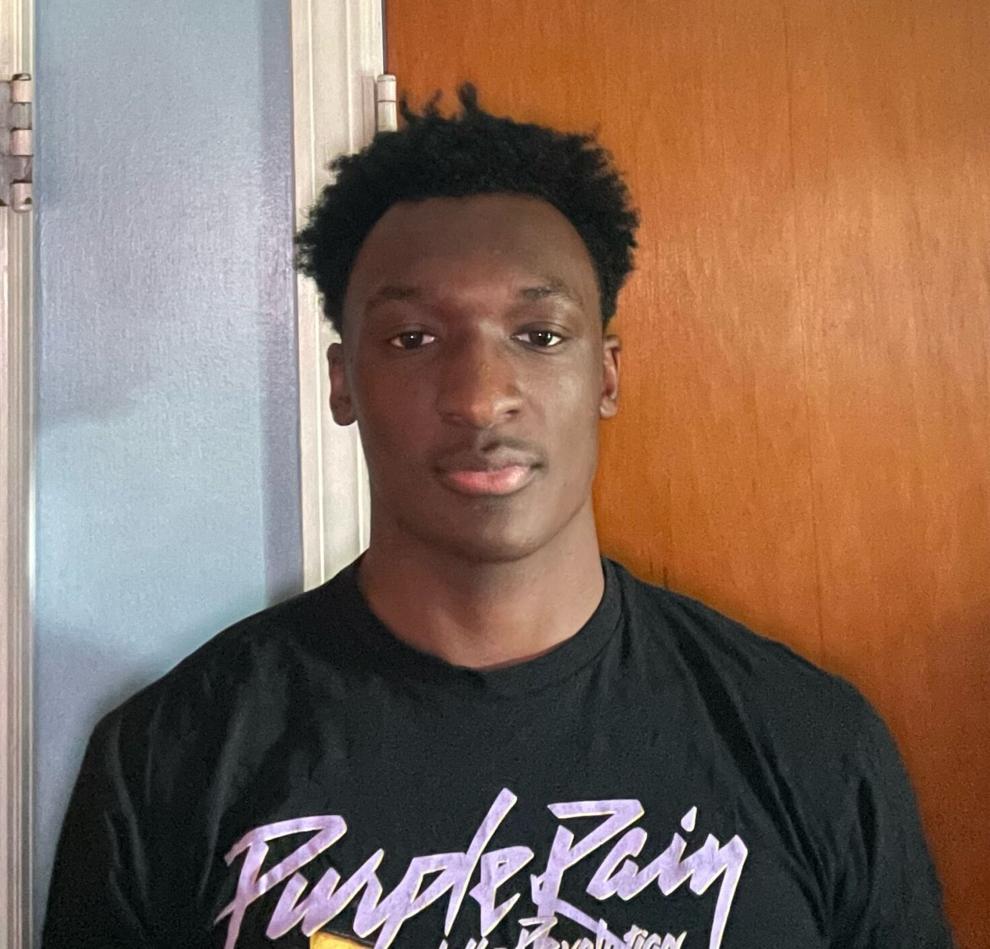 Consensus three-star defensive back Justin Taylor became the first member of the secondary to join the class when he verbally committed on May 13.
Taylor is a 6-foot, 185-pound athlete who could play cornerback or safety at the next level. He held offers to Kansas State, Army, Air Force and others before committing to UW. The Nazareth Academy (La Grange Park, Illinois) product is a native of Broadview, Illinois.
His tape shows good speed and instincts when playing the ball in the air.
Nate White — Milwaukee Rufus King
Three-star tailback Nate White from Milwaukee Rufus King became the sixth recruit in the 2023 class when he announced his decision in late May.
The 6-foot, 175-pound speedster had offers from Iowa State, Minnesota, Purdue, Kansas and others before choosing UW. White averaged 8.6 yards per carry and had 20 touchdowns as a junior, according to WisSports.net statistics.
BadgerExtra exclusive: Here's what Nate White can bring to the Badgers backfield
Jordan Mayer — Thomas Jefferson (Pennsylvania)
UW added long and strong outside linebacker Jordan Mayer to the recruiting class on June 12.
Mayer, a three-star prospect listed at 6-foot-4 and 235 pounds, played defensive end in high school but will join the Badgers' outside linebacker room. The former Boston College commit was choosing between UW, Cincinnati, West Virginia and Virginia Tech. Mayer hails from Jefferson Hills, Pennsylvania.
AJ Tisdell — College Station (Texas)
UW defensive coordinator Jim Leonhard and cornerbacks coach Hank Poteat dipped into Texas to secure a commitment from rising cornerback prospect AJ Tisdell.
The College Station native is a three-star recruit according to Rivals and he held offers from Baylor, California, Texas Tech, Vanderbilt and others before choosing UW. Listed at 5-foot-11 and 175 pounds, Tisdell shows fluidity in his hips and strong hands at the point of attack.
Jace Arnold — Marietta (Georgia)
The Badgers pulled four-star cornerback Jace Arnold out of Georgia to secure their 11th commitment of the class on June 22.
Arnold, a 5-foot-11, 184-pound prospect from Marietta, had offers from Florida, Georgia, Indiana, Louisville, Ole Miss, Mississippi State, North Carolina, Tennessee, and Vanderbilt, among others.
Arnold is a willing tackler whose speed will be an asset for UW defensive coordinator Jim Leonhard.
Cole LaCrue — Broomfield (Colorado)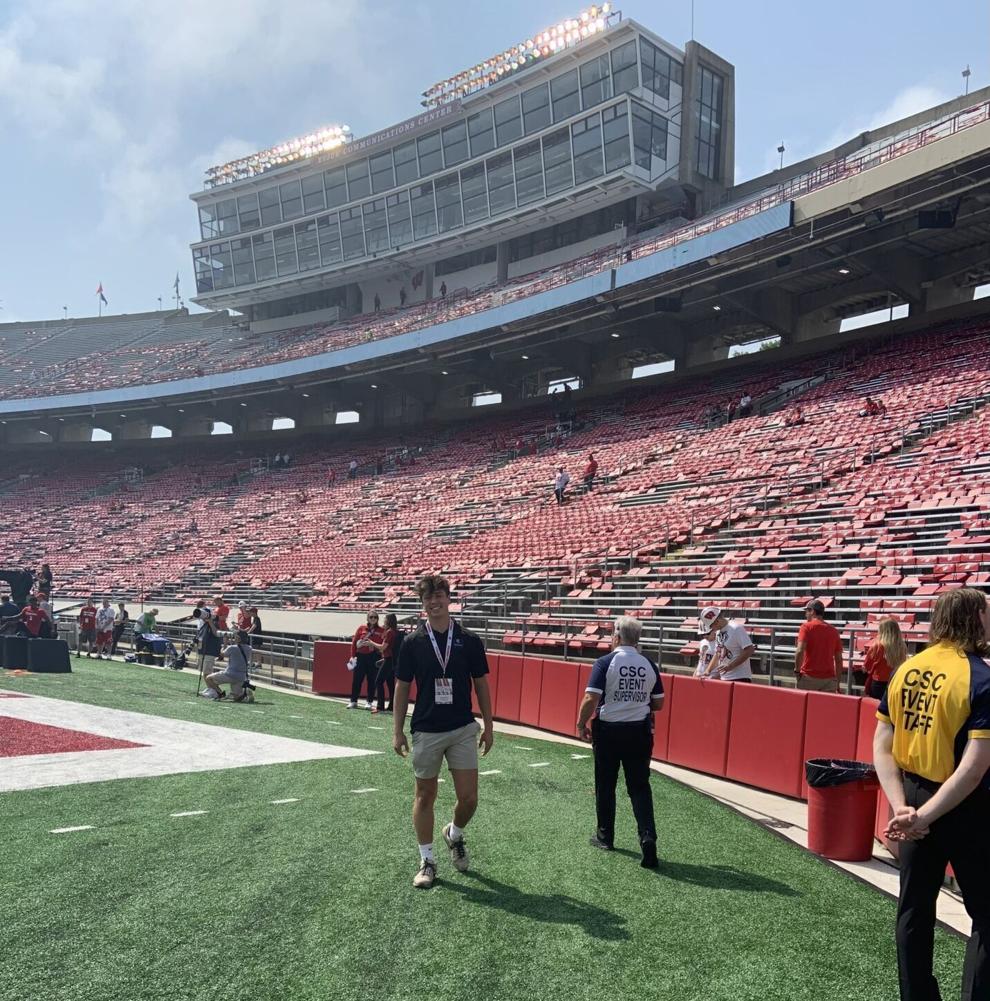 The Badgers finally got their quarterback in the 2023 class when Cole LaCrue committed in early November.
The three-star prospect is listed at 6 foot 2 and 190 pounds and has shown good running ability at the high school level. He throws on the run well and shows good touch on throws down the field.
"I'm not your typical 7-on-7 guy," LaCrue told the State Journal. "I can sit in the pocket if you're gonna give it to me and I'm gonna tell you up. But if you're gonna take that, cloud it up, I'm gonna destroy you with my legs. So it's an opportunity where I see myself thriving and it's an opportunity for me, I think, to revolutionize this Wisconsin offense and I can give it another look that it's been waiting for."
Jonas Duclona — Naples (Florida)
Three-star defensive back Jonas Duclona became the first recruit of the Luke Fickell era to commit to UW. He was originally committed to Fickell and his staff at Cincinnati, but chose to follow them to UW.
He had more than 30 scholarship offers out of high school. Duclona, ​​listed at 6 feet and 170 pounds on his Hudl profile, is slated to play in the 2023 All-American Bowl in January.
Braedyn Moore — Stephan T. Badin (Ohio)
A second Cincinnati commit flipped to the Badgers when Braedyn Moore picked UW.
The four-star safety is ranked by 247Sports as the No. 15 athletes in the class. He's listed by 247Sports at 6 foot 1½ and 190 pounds.
Tucker Ashcraft — O'Dea (Washington)
UW finally landed a tight end in the 2023 class when Tucker Ashcraft made his commitment to the Badgers.
Ashcraft was originally committed to Colorado, but reopened his recruitment after a coaching change for the Buffs. The three-star prospect is listed at 6 foot 5 and 235 pounds.
Christian Alliegro — Avon Old Farms School (Connecticut)
The Badgers picked up an intriguing linebacker recruit out of a post-graduate school in Christian Alliegro.
The three-star prospect is listed at 6 foot 3 and 220 pounds, and he was a three-star lacrosse recruit as well.
Alliegro has tweeted Power Five offers from UW, Louisville, Maryland, Minnesota, NC State, Rutgers, Syracuse, Virginia and Wake Forest.
Amare Snowden — Roseville (Michigan)
The Badgers landed another former Cincinnati commit in four-star defensive back Amare Snowden on signing day.
Snowden was considering UW before he verbally committed to the Bearcats, but opened his recruiting after Luke Fickell became the Badgers coach. He signed with UW on Dec. 21. He is rated as a four-star recruit by 247Sports and a three-star by Rivals.
The 6-foot-3, 187-pound cornerback fits the prototype of long, rangy outside players that Fickell has had success with in the defensive backfield.
Trech Kekahuna — Bishop Gorman (Nevada)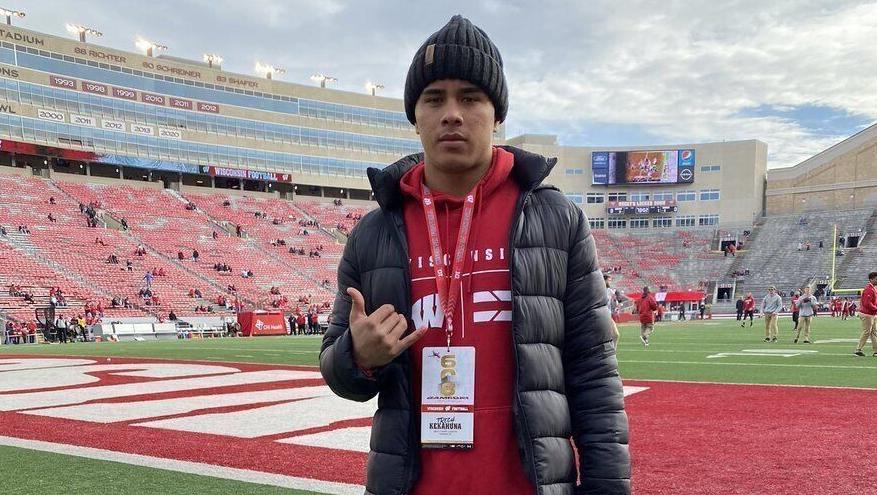 Luke Fickell and the Badgers landed a signing-day flip from receiver Trech Kekahuna.
He was a three-star prospect in 247Sports' composite rankings, but a four-star per Rivals.
Kekahuna was committed to the Badgers under coach Paul Chryst, but decommitted after Chryst was fired. He stayed in contact with Fickell upon his firing in late November and decided to join the UW program after committing to Arizona the week before signing day.
Kekahuna is a Hawaii native and attended Saint Louis High School — the program that produced UW All-American Nick Herbig — before attending Bishop Gorman High School as a senior.
.